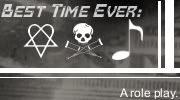 These Jackasses are wanted:
Wee-man, Dave England, Preston Lacy, Rake Yohn, Melanie Clapp, Spike Jonez, Loomis Fall, Rick Kosick, Manny Puig, Dimitry Elyashkevich, Jason Rasmus, HP Duudson, Jarrpi Duudson, Jurno Duudson, Joseph Frantz, Jason Ellis, Ryan Gee, Mark Hanna, Angie Cuturic
These Rock Stars are needed:
Deron Miller, Jimmy Pop, Shannon Leto, Jonathan Radtke, Mat Devine, Mige Amour, Emerson Burton, Gas Lipstick, Ray Toro, Bob Bryar, Jyrki 69, Timo Timo, Blazie, Archzie, Jonne Aaron, Larry Love, Sir Christus, Antti from Negative, Jay from Negative, Snack from Negative, Lauri Ylonen, Pauli Rantasalmi, Eero Heinonen, Aki Hakala, David Grohl, Tommy Lee, Ozzy, Billy Idol, Jessica Simpson, Dani Filth
Other Famous people we would love to have:
Phil Margera, Evil Jarred, Mat Hoffman, Mike Holman, Bucky Lasek, Mike Carter, Jack Osbourne, Kelly Osbourne, Brad Pitt, Sean Penn, Mike Vallely, the guys from Miami Ink, Carson Daily, AND EVERYONE ELSE.

For a Jackass, CKY, Rock and Roll, celebrity, slash-and-het-friendly role play, where there's always something going on and we all have a flare for the dramatic. Creative writers and players wanted.

-----------------------------------

Okay! Now that I'm done with that...

I don't actually know how many of you are active here, but Manda (
so_pseudogoth ) turned over moderating duties to me randomly. So, hi. All of her rules are staying, as listed on the user info. I will just be around to assume ninja duties and taking out the trash, so to speak. Carry on.